My flight was canceled on Thursday so Kathy and I had to get up at 5am, catch a 7:30am flight to Chicago, land then setup. That was the beginning of our trip, little did I realize that conventions are really really draining. It's a ton of fun to talk to everyone about my film "The Lift" (sorry to keep reiterating it, its good SEO). I met some really wonderful people especially my table mates from Instant Press Comics, thats for showing me the ropes and otherwise commiserating about life, comics and animation. Also thanks Rene for the mechanical pencil!
Other than that I have to once again and always thank Kat, she makes it all possible with her help I could never have gone to the bathroom.
On a final note here is an early comment on my table/film from another blog Warren Peace (thanks for the kind words)
And I also wanted to point out an animated short film called The Lift, which featured some mighty impressive animation that was all done by one person. The plot sounds like a riff on the sort of "old woman curses somebody for wronging her" story of which the movie Drag Me to Hell is probably the most recent prominent example. Neat stuff, and possibly a talent to watch.
---
Posting an image up from the AIFF website of my film at the top of the films section, looks so nice!

If you are in the area check out The Lift at its first festival screening in 1080p! More details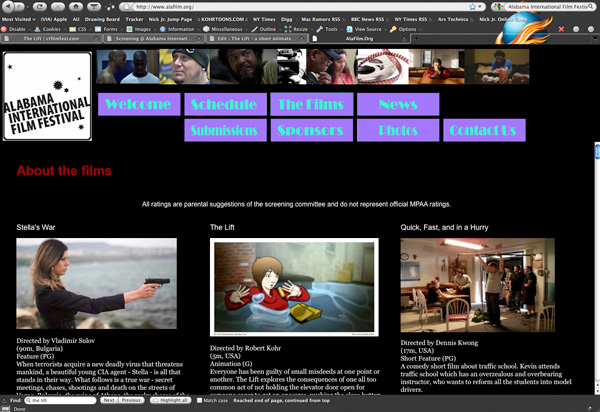 ---
With the first ever C2E2 only 4 days away I figured I would show off a little bit of the stuff I intend to sell. I just mastered my first run of DVDs. Each DVD contains the stereo and Dolby surround sound versions of The Lift as well as the animatic and rough animation tests. Additionally the disks have my previous 2 films, I Am and II, both of which were college films. I will also be selling well over 20 paper prints and around 6-10 mounted canvas prints.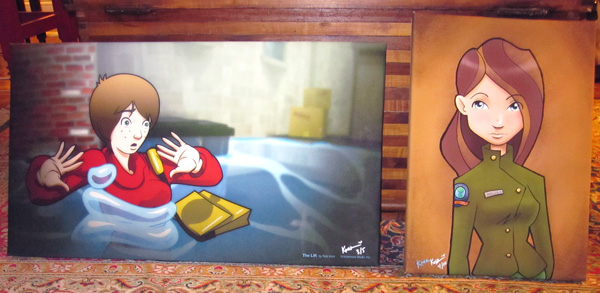 ---
Just wanted to toss this out there. I just finished working on my new Kohrtoons Studio logo and its logo slate animation for the Lift DVD that I will be selling at C2E2 next week. The animation is my first animation in Toonboom's Animate Pro.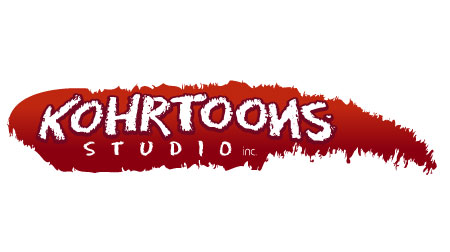 ---